By Goksel Yildirim
The armoured vehicle of the Turkish defence industry, Yörük, which has achieved successful exports to 4 countries, is preparing for new exports with its right-hand drive version exhibiting for the first time.
Nurol Makina, one of the armoured land vehicle manufacturers of the Turkish defence industry, exhibited the Ejder Yalçın 120 mm Mortar Vehicle at the SAHA EXPO Defence, Aviation and Space Industry Fair. At the fair, the right-hand drive Yörük 4x4 vehicle was also introduced for the first time.
Nurol Makina has delivered over 1200 Ejder Yalçın vehicles to 9 countries so far. For the Yörük 4x4, contracts have been signed with 4 countries to date.
Nurol Makina Business Development Director Mehmet Chorbacioglu told Anadolu Agency (AA) that they participated in SAHA EXPO for the first time as a company.
Indicating that they introduced the 120 mm mortar variant of Ejder Yalçın, with "sale breaking records", Chorbacioglu stated that they also exhibited the right-hand drive version of the Yörük 4x4 at the fair.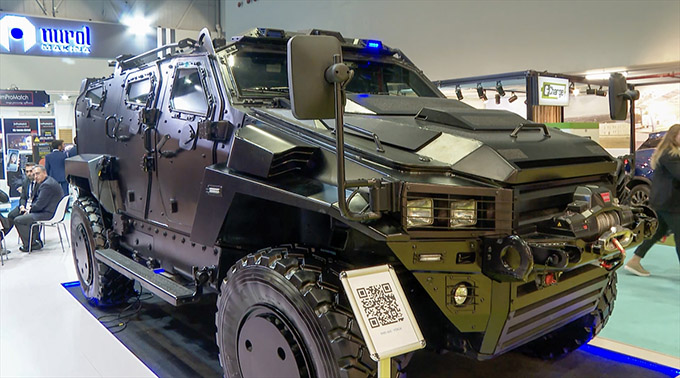 Providing information about the Yörük vehicle, Çubukcıoğlu said:
"The reason why the right-hand drive version is as a result of one of our main targets, the Far East market, which it was introduced for. As you know, it has been reflected in the press before. There is an interest in this vehicle by the Japanese Armed Forces. We are showing both our capabilities and the new variant that is available here. Along with our other vehicles, the Yörük 4x4 vehicle currently serves various users. It offers ballistic and mine protection at NATO standards. As of 2022, our vehicles are available and currently in service to many customers from South America to Europe, from Africa to the Gulf, Asia and even the Far East."
Indicating that they are operating in a wide variety of markets and working on business development, Chorbacioglu said, "When you look at it, there are serious demands from customers and big countries in Europe. One of them is Hungary. We are in talks with different countries in that region. We had good talks with the committee here. It was a busy fair for us. We will continue to follow these meetings after the fair."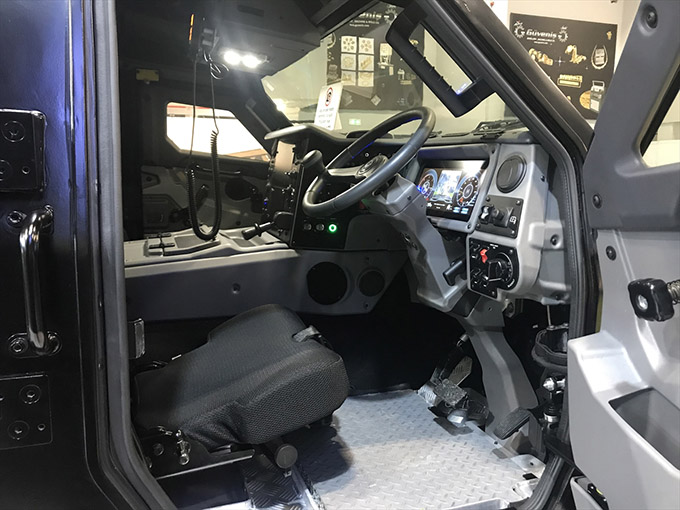 - Received an order while in the design process
The Yörük 4x4 was developed as a new generation tactical armoured vehicle capable of carrying heavy loads at a maximum cruise speed of 140 kilometres per hour.
The vehicle, which has high mine/hand-made explosive protection beyond what is expected from a vehicle in its segment, also offers scalable ballistic protection from level 1 to 4.
Güncelleme Tarihi: 31 Ekim 2022, 02:57